Hosting a kid's birthday party at a local farm is growing in popularity. Especially in the Covid era, families are looking for outdoor venues with open space and unique activities. But hosting a party at a farm can be challenging if you're unprepared. So, without further ado, let's explore how best to plan a birthday party at a farm!
Type of Animals
No surprise, but not all farms are the same. Some specialize in horses and horse related activities. Other farms focus on a petting zoo theme with kid friendly animals like goats and sheep. Alpacas are becoming more common and a favorite theme of our users.
Before selecting your farm venue, consider what type of animals your kid and his friends would enjoy. Age appropriateness is also a major factor. If your kid is old enough and wants a more active experience, go with a horse farm or ranch venue. If your kid is on the younger side and wants something less active, a petting zoo theme is a better fit.
Length of Time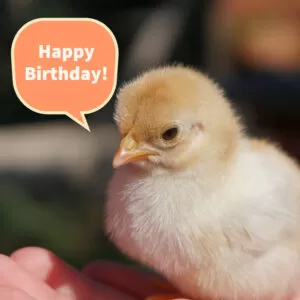 Like any other venue, farms will have time restrictions on the length of a party. Typical time blocks for farm birthday parties are 2-3 hours. However, farms tend tend to be more flexible and accommodating with adding on additional time (for a fee, of course). Before making a booking, talk to the management and discuss your needs and what timing options are available.
Location
Depending on where you live, this can be a challenge. Farms of course tend to be located far from urban and even suburban areas. You and your guests will likely have to travel further than to a trampoline park or even a local outdoor park. As a result, many parents and guests might decide not to attend. Consider feeling out the guests beforehand to make sure you'll have enough people attend.
Food
Farms are unlikely to make food on site for your event. This is often the most complicated part of hosting a farm birthday party. Here are some things to keep in mind so you're not caught by surprise:
Consider bringing your own food and snacks.
If you prefer to order food, research the venue's location and check which restaurants deliver.
Check with the venue to see if they recommend any local restaurants. The venue might even be able to give you a discount code.
Confirm with the venue that food is even allowed. While rare, some farms may not allow food to be brought on site.
Activities
Farm birthday party activities are diverse. Horse farms will focus on riding while sheep, goat and alpaca farms will focus on petting and feeding. Many farms have traditional farm activities like hay rides. Others can put up a bounce house, offer ATV rides or start a camp fire.
Check with the venue to understand the full range of activities available. Also be sure to confirm what's included in the base price and what's an extra fee. It's common for farms to offer a base price with some activities while others cost more.
Budget
Farm birthday parties tend to be on the more expensive side of the budget spectrum. Keep this in mind as you evaluate options and compare to more traditional venues.
There are ways to trim costs, such as shortening the length of the party, minimizing activities or keeping the guest count within certain tiers. If you have a budget, let the venue know and see what you options are available to you at that price point.
Weather Backup Plan
The biggest risk of any outdoor venue is weather. Since you're booking an event weeks, even months ahead of time, you can't be sure of the weather on the day of the birthday party. You'll want to understand the venue's inclement weather policy. There is no single inclement weather party at farms. Some are very flexible while others could take a rain or shine approach.
Discuss with family what should be done in this scenario. Will the event be rescheduled or canceled? If so, who will send out the notice to everyone?
In case the weather changes at the venue, check whether there are any indoor arrangements available. Will the farm be able to accommodate your guests and handle the disruption?
Decorations
Be sure to check with the venue to confirm your options for decorations. In our experience, farm venues are more likely to leave the decorations up to the parents. In some cases, decorations may not even be allowed. If you need to handle decorations, there are plenty of farm and horse themed decorations available. We like the horse themed decorations at Oriental Trading.
Final Thoughts
At Partooga, we believe that planning is critical to making your special day enjoyable and a success for everyone attending. Hosting a farm birthday party presents unique challenges, especially compared to a typical indoor venue. But using the above guide, as well as our Ultimate Kid's Birthday Party Planning Guide, you're well on your way to throwing the most memorable birthday party ever!